Train More MN Ratings Urges UK Chamber of Shipping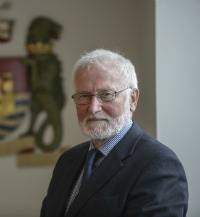 President of the UK Chamber of Shipping, Kenneth MacLeod, has called for shipping companies in the UK's Tonnage Tax system to be allowed to train Merchant Navy ratings, not only officers.
Shipping companies can apply to be part of the Tonnage Tax regime – a system of taxation that allows UK shipping to be internationally competitive. Being part of tonnage tax means that shipping companies must train one new officer cadet annually for every 15 officers they employ. (Merchant Navy ratings are the support staff on board a ship – they are skilled seafarers who work in the deck, engine, catering or communications departments on all different types of ships).

The UK Chamber President has written to the Shipping Minister asking for changes to allow UK ratings to be formally included as an option in the Tonnage Tax training commitment. Previous discussions between industry, Government and trade unions supported a new provision for companies to be able to take on three trainee ratings per 15 officers, as a another option alongside the one cadet per 15 currently included in the scheme. These proposals were put forward some years ago jointly by the UK Chamber, Nautilus UK and RMT, but since then talks have stalled.

Kenneth MacLeod said:
"The UK Chamber has for a long time said that it will do all it can to help move discussions on the tonnage tax training commitment forward quickly and successfully, but it is time for this also to be taken up actively by the seafaring unions, particularly the RMT."