World Fleet Set to Change: DNV's Shipping 2020 Scenario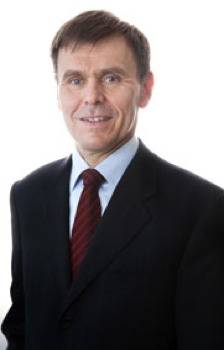 DNV's Shipping 2020 scenario explores technology uptake based on market forces, regulatory changes, fuel prices, technology costs & specific shipowner requirements.

Based on expected market developments, regulatory changes, fuel prices, cost and availability of new technology and specific shipowner requirements, the model explores the technologies with the best payoff that will also ensure compliance with the relevant environmental requirements.

Economic power is shifting to Asia, impacting trade routes and the demand for vessels. Gas and oil prices are expected to decouple, and shale gas is a game changer likely to increase gas availability. Amidst these and other market forces, four different scenarios for the future are evaluated.

"With the world economy in a fragile condition, it is not only financial analysts, bankers and policy makers who want to know what the world will look like towards the end of this decade. The shipping community is, quite rightly, asking the same questions," says Tor Svensen, president of DNV Maritime and Oil and Gas. "Predicting the future is a risky business. However, our objective is to share our views on technology uptake towards 2020, and beyond, and to stimulate both discussion and correct decision-making."

The use of scrubbers may be minimal until the global SOx limit is implemented. The ECAs is not expected to drive a significant number of scrubbers. However shipowners may make room for a scrubber in ships built between now and 2019, but they are likely to defer the installation itself until the technology has matured further and the global sulphur limit is confirmed.

Delays in the ratification of the Ballast Water Management Convention are simply expected to create a larger backlog of technology orders with little variation in the phasing in time of the technology. The main peak for technology uptake comes in 2017 and will be driven to a large extent by US regulations. After 2019, retrofitting is expected to be largely completed, unless the IMO decides to relax the schedule.

The EEDI (Energy Efficient Design Index) regulation requires newbuildings in 2025 to be 30% more energy efficient than today's average ship. This will drive implementation of energy efficiency measures and LNG as fuel. The question remains whether shipowners will press ahead of the EEDI schedule and start building these ships today.

Other key findings within DNV's Shipping 2020 report are:
• More than 1 in 10 newbuildings in the next eight years will be delivered with gas fuelled engines.
• In 2020, the demand for marine distillates could be as high as 200-250 million tonnes annually.
• Newbuildings in 2020 will emit up to 35 per cent less CO2 than today's ships.
• At least 30 per cent of newbuildings will be fitted with exhaust gas recovery or selecive catalytic reduction systems by 2016.

The report is authored by DNV's Per Wiggo Richardsen.