Singapore Marine Fuel Sales Declining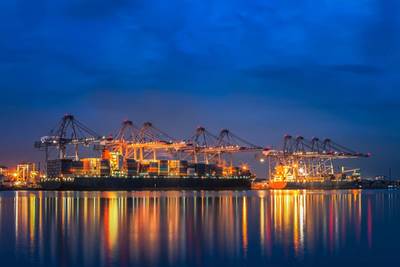 Sales of marine fuels in Singapore fell to a two-month low in August as fewer ships called for refueling at the world's largest bunkering hub, official
data showed on Thursday.
Marine fuel sales last month declined 9.2 percent from a year earlier and 1.8 percent from a month ago to 3.963 million metric tons, data from the Maritime and Port Authority of Singapore (MPA) showed.
The decline in marine refueling activity, also known as bunkering, was largely anticipated, four trade sources said, adding that it would be short-lived.
The spread of contaminated fuel oils that clogged and damaged ship engines around late July prompted some shippers to seek bunkers in other ports, including the United Arab Emirates' Fujairah oil hub, despite higher bunkering costs.
Reflecting the lower shipping activity at Singapore, the number of ships which called in for refueling last month fell 5.1 percent from July to a six-month low of 3,128 ships. From the year-ago levels, bunkering calls were down 6.2 percent.
However, the average bunker fuel volume each ship took edged away from a four-month low in the previous month.
Vessels loaded an average of 1,267 tonnes each, up from 1,224 metric tons in July but down from 1,309 tonnes a year earlier, Reuters calculations showed.
The average volume loaded by each ship so far in 2018 totaled 1,278 tonnes.
For the first time this year, Singapore's cumulative sales of marine fuels in 2018 fell below year-ago levels.
Singapore marine fuel sales have totaled 33.348 million tonnes so far this year, 1 percent lower than 33.678 million tonnes sold over the same period in 2017.
Singapore posted record sales volumes of marine fuels for a third straight year in 2017.
(Reporting by Roslan Khasawneh; Editing by Christian Schmollinger and Subhranshu Sahu)