Genco Opens Singapore Office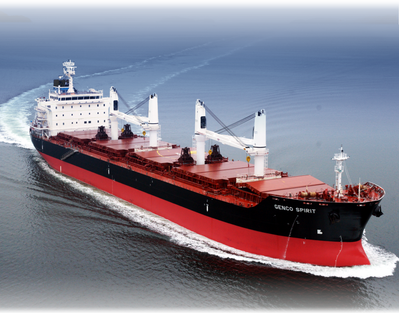 Genco Shipping & Trading Limited said it has opened an office in Singapore and has appointed Ivo Kempenaer as Vice President and Commercial Director, Head of Major Bulks.
"Genco continues to take important steps to optimize our commercial strategy and enable the company to more fully capitalize on its leading and sizeable operating platform. We are excited to establish a Singapore presence and grow our footprint globally, supporting our efforts to offer a full-
scale logistics solution
and strengthen relationships with leading iron ore producers and charterers worldwide."
John C. Wobensmith
, Genco Chief Executive Officer. "We are very pleased to have such an accomplished industry veteran like Ivo to spearhead the employment of our major bulk fleet and further position Genco to benefit from a market recovery."
Kempenaer brings to the role more than 30 years of chartering experience working for both ship owners and commodity charterers, with a focus on major bulk commodities such as iron ore and coal. Prior to joining Genco, Kempenaer was a senior broker on the Capesize desk of Simpson Spence Young Pte Ltd. Previously, he served as General Manager, Pacific Chartering for EDF Trading Singapore Pte Ltd., and also served as the Head of the Capesize Department at BHP Billiton.
Genco's fleet currently consists of 13 Capesize, six Panamax, four Ultramax, 21 Supramax, one Handymax and 15 Handysize vessels with an aggregate capacity of approximately 4,688,000 dwt.