More Ferry Services between Johor and Singapore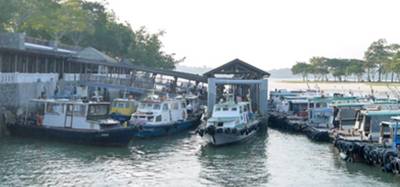 As agreements was signed between Singapore and Malaysia to boost the number of ferry trips between Changi Ferry Terminal, Singapore and Tanjung Belungkor in south-eastern Johor, Malaysia.
The memorandum of understanding (MOU) signed was between Singapore's
Maritime and Port Authority
(MPA) and the Johor Port Authority on the sidelines of the annual retreat between Prime Minister Lee Hsien Loong and his
Malaysian counterpart
Najib Razak.
The agreement is an update of the MOU first signed in 1993 to establish a regular ferry service between Changi Ferry Terminal and Tanjung Belungkor in south-eastern Johor, near the Desaru beach resort area.
Currently, ferry services run twice on weekdays and four times on weekends and public holidays, the MPA said. The agreement will enable an increase in services but there were no immediate details given on the number.
It is a route less taken by Singaporeans travelling to Malaysia's southernmost state. And there are only two places where passenger boats go from the Republic to Johor and back: From Changi Ferry Terminal and Changi Point Ferry Terminal.
Talks are already ongoing between the maritime authorities of the two countries for more elaborate ferry services beyond current routes, and the ferries will most likely depart
from Singapore
's HarbourFront.
The MOU was signed by MPA chief executive Andrew Tan and Johor Port Authority general manager Muhammad Razif Ahmad.