Smart Ship Hub to Offer KVH Watch Services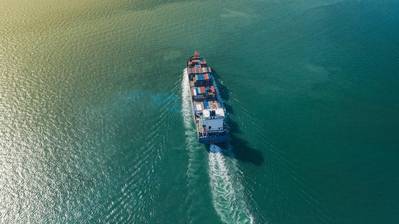 Remote vessel and voyage management platform Smart Ship Hub will offer KVH Watch connectivity to enable actionable insights for vessels.
KVH Industries announced Thursday that Smart Ship Hub is now a KVH Watch Solution Partner and will offer KVH Watch services as part of its range of remote technical and operational management solutions. The Smart Ship Hub platform provides performance advisory and predictive diagnostics for vessel performance optimization as well as remote video-based maintenance and surveys and a wide range of related services that rely on real-time data feeds.
"The pillars of Smart Ship Hub's services include remote tracking, monitoring, and providing actionable insights to our customers so their vessels operate as safely and efficiently as possible," said Joy Basu, CEO of Smart Ship Hub. "We look forward to using KVH Watch connectivity to enable video, image, and real-time machine data that provides situational awareness and the most accurate assessment of vessel condition at any moment."
Sven Brooks, senior director of IoT business development for KVH, said, "KVH Watch will enable Smart Ship Hub to have access to the real-time data that will make their digital platform all the smarter and will allow them to conduct troubleshooting sessions to solve critical issues at sea. More importantly, it will allow Smart Ship Hub to deploy more digital services and features than ever before as KVH Watch removes the technical constraints and limitations imposed by the traditional satellite connection onboard."
KVH Watch is an IoT Connectivity as a Service solution that provides Flow, secure 24/7/365 machine-to-cloud satellite connectivity for remote monitoring of onboard equipment plus the ability to perform on-demand Remote Expert Interventions using video, voice, or text via KVH's global HTS network.