UK Submarine Specialist Shipyard Gets £300-million Investment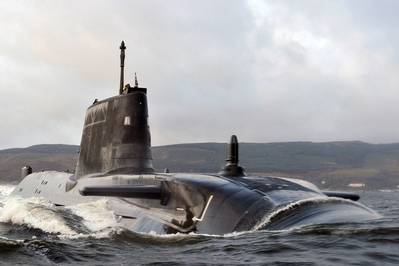 Over the next 8 years BAE Systems' shipyard in Barrow-in-Furness will undergo a transformation, part- funded by the Ministry of Defence, to improve the infrastructure of a site where submarines have been built for over a century.
Around 850 contractors will work on the development at its peak to replace older buildings with newer, larger, state-of-the-art facilities to allow the construction of the UK's future nuclear deterrent submarines, known as Successor.

Defence Secretary Philip Hammond made the announcement, alongside his Australian counterpart, on a visit to the site during which he also saw the progress that is being made with the Royal Navy's Astute-Class attack submarines.

After steel was recently cut on the seventh boat, there are now five of this class of submarine in build at Barrow. The first 2 boats in class, Astute and Ambush, are already in service with the Royal Navy.