Star Bulk Carriers Back in Black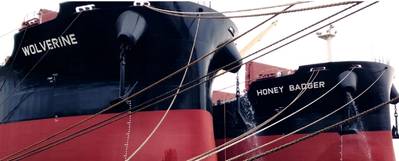 Star Bulk Carriers has announced a net income of US$10.73 million for the second quarter of 2018, a significant improvement over the company's net loss of US$10.28 million for the same period last year.

The global shipping company focusing on the transportation of dry bulk cargoes said that voyage revenues for the quarter totalled US$132.6 million, almost double the US$78.6 million generated in the second quarter of 2017.

Petros Pappas, Chief Executive Officer of Star Bulk, said: "We are optimistic about market fundamentals of the industry given the strengthening rate and asset value environment. Dry bulk supply is presently expanding at the lowest pace of the last decade while demand is supported by healthy ton-mile growth due to continued Chinese demand for higher quality raw materials. Our Company is positioning itself to take advantage of a firming market and deliver value to its shareholders."

As of today, Star Bulk has fixed 60 per cent of third quarter of 2018 days at average TCE rates of US$13,882 per day.

The company closed the previously announced acquisition of three newbuilding Newcastlemax dry bulk vessels, from Oceanbulk Container Carriers on June 28, 2018.

"On July 6, 2018 we closed the previously announced acquisition of 15 operating dry bulk vessels from Songa Bulk ASA or an aggregate of 13.7 million of our common shares and $145.0 million in cash," said a statement from the company.

"We closed on August 3, 2018 the previously announced acquisition of 16 operating dry bulk vessels from entities affiliated with Augustea Atlantica SpA and York Capital Management in an all-share transaction," it added.