Statoil ASA Changes Name to Equinor ASA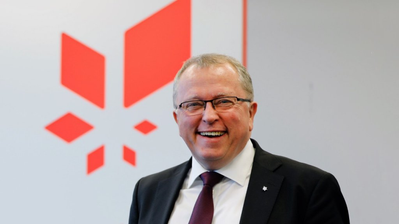 Equinor ASA (OSE: EQNR, NYSE: STO), the new name of Statoil ASA, was approved by the annual general meeting yesterday, May 15, 2018, and the new name has now been registered in the Norwegian register of business enterprises (Foretaksregisteret).
The company's shares will from May 16, 2018 (inclusive) be quoted on Oslo Børs with the new name and the new ticker EQNR.
Implementation date for the new ticker EQNR for the company's American Depository Receipts (ADRs) on New York Stock Exchange is expected to be May 17, 2018 at the earliest.
ISIN number is unchanged. See also stock market announcement dated May 15, 2018 regarding the protocol from the company's annual general meeting on May 15, 2018.