This Week's Top Stories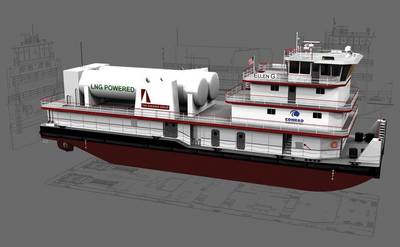 The top stories this week covered everything from a DP system failure, a facelift for a WWII torpedo boat, and some mysterious tankers off the coast of Philadelphia.
The tanker Olympic Flag was carrying 650,000 barrels of Angolan crude when it dropped anchor seven miles off the coast of Delaware Bay last November. It finally left two weeks ago, but not before being joined by five other tankers. Nobody seems to know why the tankers were idling offshore that long, although experts gave a few theories (spoiler alert: none of the theories involved aliens).
http://www.marinelink.com/news/puzzling-tankers-stone386352.aspx
The National WWII Museum is restoring a 78-foot Patrol Torpedo 205 boat that served in the Mediterranean in 1944 and 1945. The boat will be U.S. Coast Guard compliant and ready for passengers early next year. The overhaul started eight years ago, which means it took longer to refurbish this vessel than it did to defeat Hitler. What a tough boat!
http://www.marinelink.com/news/passengers-museums386368.aspx
JAXPORT's Board of Directors unanimously approved an expanded long-term lease with Crowley Liner Services. Crowley will relocate its Puerto Rican service from its private terminal to JAXPORT's Talleyrand Marine Terminal. JAXPORT was also selected as VW's Southeastern U.S. port earlier this month.
http://www.marinelink.com/news/consolidation-operations386405.aspx
The U.S. Bureau of Safety and Environmental Enforcement issued a Joint Safety Alert for a dynamic positioning incident on the Outer Continental Shelf that could have resulted in "severe consequences." Luckily, no one was hurt.
http://www.marinelink.com/news/failure-issues-system386484.aspx
Finally, the Shearer Group and Conrad Shipyard secured an "Approval in Principle" (AIP) for a LNG powered towboat. The towboat has 4,200 horsepower, and might very well be a game changer.
http://www.marinelink.com/news/powering-design-clean386366.aspx