Hellespont Strengthens German Base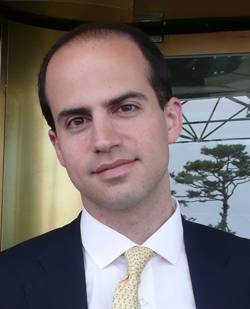 The Hellespont Group strengthened its global base in Hamburg, Germany, by buying out the two minority partners in its Hamburg-based shipmanagement company and reshaping its corporate organization.
The 25 percent each minority interests held by HCI Capital AG and Peter Doehle Schiffahrts KG in Hellespont Hammonia GmbH & Co KG have been bought out. Hellespont Hammonia has been renamed Hellespont Ship Management GmbH & Co KG, and is now a wholly-owned subsidiary of the Hellespont group parent company, which has been renamed Hellespont Deutschland GmbH.
Phrixos Papachristidis, Hellespont group CEO, said, "We entered the German market cautiously with the help of two good partners in 2004. Since then we have grown and established our position here in Germany, and today we have an expert German staff and strong relationships with German banks, charterers and investors. By buying out our partners we become a little more nimble and ready to move swiftly to take up opportunities that the global recovery may present. As we are currently predominantly a tanker owner we have not been as hard hit as some in the German shipping community, which had such a strong containership focus, and we are poised for growth. Hamburg has shown itself to be an excellent base from which to operate a high quality global shipping group, and we expect to grow further here as the recovery strengthens and opportunities present arise."