Deep-sea Submersible Purchase by OceanGate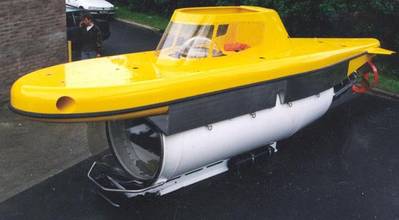 OceanGate Inc., provider of deep-sea manned submersible solutions, buys 3-person, diesel-electric submersible 'Lula'f rom Portugal's Rebikoff-Niggeler Foundation.

The submarine, which can operate at a depth of 500 meters (1,640 feet), was purchased to meet the increased demand for manned submersibles in commercial applications focused on biological and environmental surveys, monitoring, and inspection.

Having conducted hundreds of dives during her 10-year operating history, Lula will expand OceanGate's ability to meet growing industry client demands, helping fulfill contracts for the University of Washington on behalf of the Defense Advanced Research Projects Agency (DARPA) and Office of Naval Research. Lula will also supplement OceanGate's Antipodes submersible in performing survey, inspection, and monitoring work in the Gulf of Mexico.

The submersible is equipped with a five-function manipulator and accompanying sampling box, which together allow for in-situ sampling of marine objects, core sampling for geologic research, and collection of diverse data sets. As a direct observation platform, Lula offers excellent visibility and outstanding opportunity for clients doing monitoring and inspection work. Her 1.5-meter diameter hemispherical viewing dome delivers a wide field of view. In addition, Lula is outfitted with state-of-the-art illumination systems, video and photo equipment, and pre-installed oceanographic data sensors.

Lula's diesel-electric power system permits direct sailing to dive sites, thereby requiring minimum surface support, and enables efficient international mobility, furthering OceanGate's global reach. Her ease of mobility translates to significant cost savings, as large crews and surface support vessels are not required.

"Lula's power system provides long range capabilities which help extend our expeditions, and her depth rating of 500 meters will be valuable in a multitude of commercial applications," states Stockton Rush, co-founder and CEO of OceanGate. "She fits well into our commitment to cost-effective, manned submersible alternatives for commercial clients, and will help us to rapidly expand our exploration activities around the globe."