NAT Buys Two Suezmax Tankers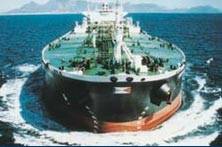 Nordic American Tankers Limited (NAT) today announced that the company has agreed to acquire two Suezmax vessels, delivered from a "top shipyard" in 2005. The agreed purchase price is $36.5 million each. The vessels are expected to be delivered to us no later than August, 2014. The acquisitions will be financed from the company's financial resources.

Including the delivery of the current acquisitions, NAT will have a fleet of 22 Suezmax vessels - Which NAT said enhances its dividend and earnings capacity.

The acquired vessels are essentially sister ships to other vessels in NAT's current fleet. NAT said it is of significant importance to have more or less identical vessels in the fleet both from an operational and cost synergy point of view. The vessels were built to high technical specifications.