China Adds More Ports to Its Low Sulphur ECAs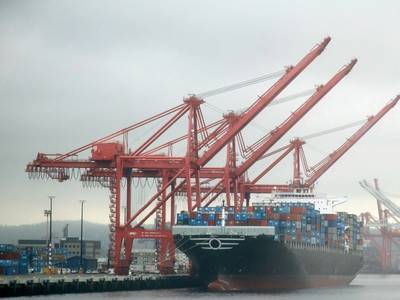 China has expanded its Emission Control Area (ECA) regulations to include ships berthing at six additional ports, bringing the total number of key ports in the country's ECA to 11.
With the new rules, effective from January 1, 2017, China is now requiring ships to burn bunker fuel with a maximum sulphur content of 0.5 percent when berthing at six additional key ports: Guangzhou, Huanghua, Qinhuangdao, Tangshan, Tianjin and Zhuhai, extending from five ports that have implemented the regulation in 2016.
The fuel sulphur rule has been imposed at the ports of Shanghai, Nantong, Ningbo-Zhoushan and Suzhou since April 2016, before extending to Shenzhen in October.
The London P&I Club advised that it would help ship owners to better understand the details of the berthing period during which low sulphur fuel needs to be used.
In Shanghai, for example, the berthing period runs from when the ship is firmly fastened to a bollard until all cables are untied, whereas in Suzhou and Nantong, the relevant period is within one hour after arrival and one hour before departure.
Ships berthing in
Shanghai port
can also apply for exemption if the low sulphur fuel oil is unsafe to be used.
The P&I club further advised
that China
's next stages in its ECA regulation from 2018 may require low sulphur fuel to be used throughout the whole berthing period.
"Members should review their bunkering and fuel changeover arrangements to ensure compliance with these regulations. In particular, members should ensure that documentary records are in order (as local authorities may inspect them) and fuel samples are kept (as appropriate) to avoid delays and penalties being imposed," London P&I Club said.