Tsakos Orders Tankers at Sungdong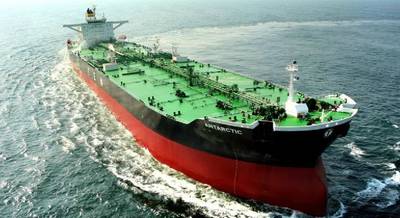 South Korean shipyard Sungdong Shipbuilding & Marine Engineering Co. (Sungdong) has won an order from Greece's Tsakos Energy Navigation (TEN) for two 74,000 deadweight tonnage (DWT) crude-oil carriers with an option for two more.
TEN has already ordered three tankers from Sungdong. The total value of the contract for the four LR1 tankers could reach up to USD 170 million. Delivery of the firm ship is due in the first half of 2018.
Tsakos's commitment is a massive boost for Sungdong after a tough period of instability and restructuring where the yard skirted with closure.
Tsakos Energy Navigation Limited is a provider of international seaborne crude oil and petroleum product transportation services. As of April 8 2015 the Company operated a fleet of 47
modern crude oil
and petroleum product tankers that
provide marine transportation services
for national and other independent oil companies and refiners under long medium and short-term charters.