Superyacht MTU Automation System Unvelled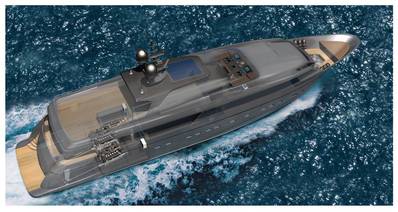 'Blue Vision New Generation' automation system presented for MTU Series 2000 and 4000 engines, with new bridge components designed by Pininfarina.

Tognum subsidiary MTU Friedrichshafen GmbH presents its Blue Vision New Generation automation system at the Salone Nautico Internazionale yacht show in Genoa.

The automation system monitors and remotely controls propulsion systems based on MTU Series 2000 or 4000 engines. The system will be available in a simple, non-classifiable version called Blue Vision Basic New Generation and in an expanded classifiable version called Blue Vision Advanced New Generation.

The new automation system is currently undergoing sea trials in a 34-m yacht made by the Italian yacht builder Sanlorenzo. The SL 104 semi-displacement yacht is also on show in Genoa (at berth pier F) and is propelled by twin 16V 2000 M93 engines from MTU, each delivering 1,790kW power output.



Also being showcased by MTU is a yacht control stand with a design study of new bridge components. Equipment such as control levers, displays, operating consoles and instruments have been styled by Italian designer Pininfarina.

With its standard, smooth new look for these components, MTU is responding to the requirements of yacht owners. The Pininfarina-designed equipment can be integrated into any yacht control stand, and is therefore also suitable for modular-built series yachts. It is also to be made compatible with MTU's Blue Vision New Generation automation system.