Baltic Index Gains On Higher Panamax, Supramax Demand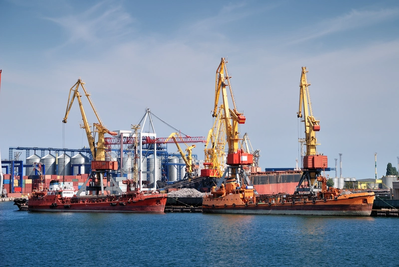 The Baltic Exchange's main sea freight index, tracking rates for ships carrying dry bulk commodities, rose on Thursday as stronger demand for panamax and supramax vessels offset a fall in capsize rates.
The overall index, which factors in rates for capesize, panamax, and supramax shipping vessels, was up 6 points, or 0.5 percent, at 1,197 points.
"In the dry bulk market, capesize rates are continuing to slide as the Atlantic remains relatively quiet," analysts at ship broker Clarksons Platou Securities said.
"While the markets for the smaller vessels remain firm, we expect the softness seen in the capesize market to maintain a natural cap on the market as charterers look to potentially combine/under-load traditional panamax cargoes on the currently more economical cape."
The panamax index was up 37 points, or 2.38 percent, at 1,590 points, the highest since Dec. 19.
Average daily earnings for panamaxes, which usually carry coal or grain cargoes of about 60,000 to 70,000 tonnes, increased $300 to $12,763.
"A mixed week with a lot of volatility and different activity level from day to day, but in general there has been a positive sentiment, especially during the last couple of days with increasing freight rates in both hemispheres," Fearnleys said in a weekly report on Wednesday, referring to the panamax segment in particular.
The supramax index rose for the 17th straight session, gaining 6 points to 1,026 points, a peak since early November.
The capesize index dropped 6 points, or 0.4 percent, to 1,489 points, the lowest since Feb. 5.
Average daily earnings for capesizes, which typically transport 150,000-tonne cargoes such as iron ore and coal, were down $128 at $11,669.
Chinese steel and iron ore futures tumbled almost 4 percent on Thursday, pressured by soft demand in the world's top consumer of both commodities and after China warned it will respond as necessary in the event of a trade war with the United States.
The most-traded May iron ore on the Dalian Commodity Exchange ended down 3.8 percent at the intraday low of 500.50 yuan per tonne, a level last seen on Dec. 15.
Reporting by Vijaykumar Vedala