Tanker Crewman Medevaced Off Galveston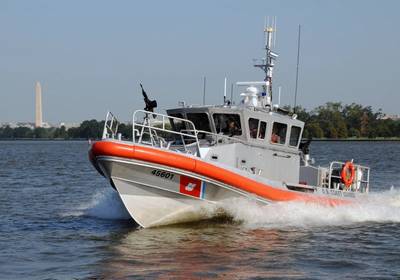 A crew member reportedly experiencing symptoms of an upper respiratory illness was medevaced from a tanker anchored off the coast of Texas and transferred to shoreside medical personnel on Sunday, the U.S. Coast Guard said.
The Coast Guard said its watchstanders at Sector Houston-Galveston received report of the ill crewman aboard a 600-foot tanker at anchorage approximately 15 miles southeast of Galveston and consulted with the duty flight surgeon as well as local CDC and county health partners who recommended the medevac.
Watchstanders launched a Coast Guard Station Galveston 45-foot Response Boat-Medium boat crew, which medevaced the ailing crew member and transferred him to awaiting emergency medical services personnel at Station Galveston who transported him to the University of Texas Medical Branch at Galveston.