Tankers: Euronav Signals Strong Start to 2019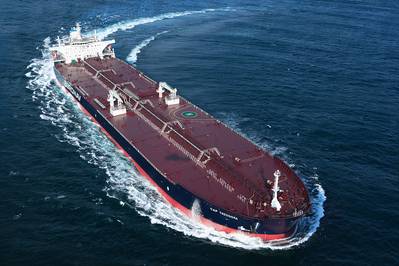 Belgian crude oil shipper Euronav NV said on Thursday it saw the return of a strong freight rate market during the fourth quarter, signalling a strong start to 2019.
The company's core earnings (EBITDA) rose by 16.5 percent to $102.3 million in the last quarter of 2018.
"VLCC (very large crude carriers) freight rates trading at rates not seen in the last two years demonstrate an already tight balance between tanker demand and supply," Chief Executive Paddy Rodgers said in a statement.
Though the final quarter of the year is typically the strongest for tanker companies because of seasonal oil demand, the company said returning OPEC barrels, rising U.S. exports and record Chinese imports were other factors driving freight rates.
The company said the average spot rate for VLCC fleet in the Tankers International pool in the fourth quarter was $34,959 per day and it further rose to $41,000 so far in the first quarter of 2019.
(Reporting by Michal Aleksandrowicz; Editing by Jane Merriman)