ABS Hosts Technical Committee Meetings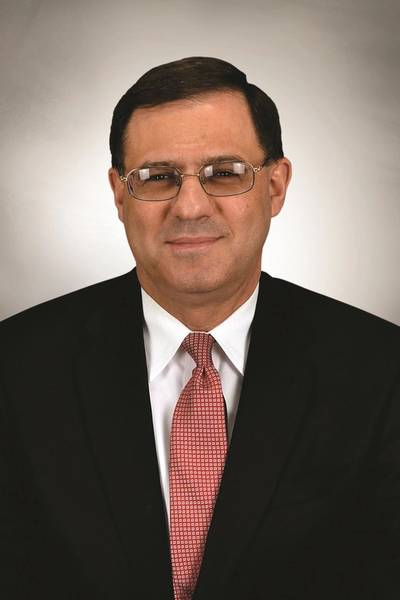 The
American Bureau of Shipping
(ABS) held its annual Marine Technical Committee and
Offshore Technical Committee meetings
in Houston May 7-8, 2015, convening a broad cross section of industry stakeholders to review proposed changes to ABS Rules and to discuss the direction of the organization's research and development (R&D) program.
"The annual meetings of The Marine Technical Committee (TMTC) and The Offshore Technical Committee (TOTC) provide a forum for industry leaders to share their views on suggested changes to ABS Rules and to exchange ideas that help guide our R&D efforts," said ABS Chairman, President and CEO
Christopher J. Wiernicki
. "These annual meetings are one of multiple avenues we take to provide open communication with industry so ABS Rules are in step with industry needs."
The TMTC and TOTC meetings promote open discussion, allowing experts to share their experience and their views on industry needs with the ABS professionals who are carrying out rule development and guiding approximately 200 research projects targeting some of the most pressing challenges of the marine and offshore sectors. These meetings integrate both regional meetings and expert groups that have met during the past year.
By providing guidance on rule development and insight into technical concerns, participants from major owners, designers, shipyards and academia deliver invaluable feedback that ABS uses to refine rules and delineate its research program, the group explained.
Newly appointed Chief Technology Officer Howard Fireman served as ABS host for the 2015 meetings which saw participation of the nearly 90 committee members.
While the committees meet annually as part of the ongoing ABS rule development cycle, industry input is not confined to once-a-year meetings, ABS noted. As technical topics surface during the intervening months, ABS interfaces with committee members to gather input for the organization's primary objective of helping industry address safety concerns.