Why Attend the Ferry Safety & Technology Conference?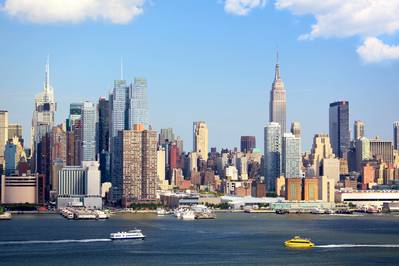 The Worldwide Ferry Safety Association (WFSA) will host its upcoming Ferry Safety and Technology Conference May 11 and 12 in downtown New York. Besides the awards to winners of the Ferry Design Competition, there are many reasons to attend the conference. Below are a dozen.
1 - Learn about innovative new ferry systems in Africa, Asia and
North America
– ferry systems from which we can learn and that will need safety, communications, IT, training – equipment and services.
2- Listen to ferry operators from Bangkok, Manila and Abidjan as they speak about their challenges and successes.
3- Meet a carefully chosen group of technology vendors and designers from Europe and North America.
4- Learn about the latest practical technologies – plethora of devices for fire detection, crowd counting and monitoring vessel speed.
5- Discover emerging uses of telematics for critical vessel control functions but also for commercial processes such as digital insurance underwriting and procurement.
6- See the new mobile e-learning course for crew, developed by the great Fast Cat ferry in Philippines
with Marine Learning Systems
and applicable, with modification, everywhere.
7- Find out about how to access advanced weather information available thanks to NOAA's new satellites and advanced computing power.
8- Learn about plans in the works to create inexpensive ferry –mounted weather monitors to track route conditions in real time.
9- Experience firsthand the new Citywide Ferry Service, and travel the longest route linking downtown New York with the Rockaways, hearing from the major players who have made it happen.
10- Find out about the huge new ferry market in India: 1,000 miles, 18 landings, many vessels to come.
11- Learn about Google Glass Nav now in being tested in simulators. These Wearable Immersive Augmented Reality glasses show the same information on electronic charts but are untethered from the pilot house.
12- Be a part of truly great networking over breakfasts; lunches (indoors and out); and an indoor/outdoor evening reception; and quite a few boat rides.