APM Terminals on Trends in North America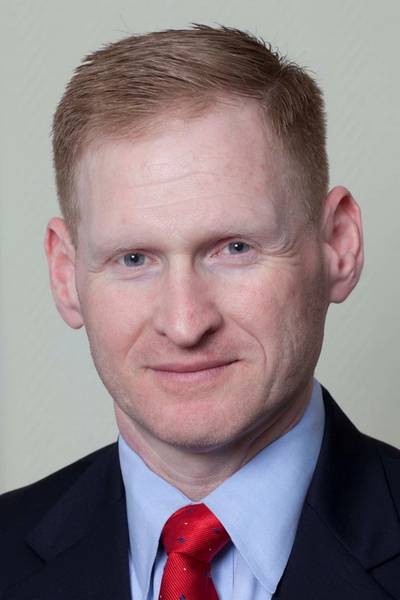 North American ports must adapt to changes in customer demand and future industry trajectory, said APM Terminals head of Hub Terminals, Jack Craig.
"The customer landscape has changed and become much more competitive. We as an industry need to work together, adapt and respond or watch the cargo move elsewhere," according to Craig.
The vessel alliances now reshaping the industry have been a success for ocean carriers and their quest for cost savings, asset efficiency and economies of scale. "Larger alliances, larger vessels and larger port call volumes per ship are a catalyst to improve performance at ports. The newly widened Panama Canal and
heightened Bayonne Bridge
in the Port of New York/New Jersey create new opportunities for larger ships plying the US east coast trade - and creates new demands on port infrastructure, port operations and all the stakeholders in the supply chain."
In Elizabeth, New Jersey – APM Terminals is one of the largest container terminals in the Port of New York & New Jersey port complex, handling over 2,100 trucks a day, 4000 terminal gate transactions and more than 500 vessel calls per year. The terminal handled 1.33 million TEUs in 2016.
To respond to the changing demands of customers, the terminal has embarked on a $200 million port upgrade, adding larger cranes, upgrading the container yard, installing technologically-enhanced gates to enable truckers to enter and exit faster – as a time and cost saver for supply chain managers.
In Los Angeles, California,
APM Terminals Pier
400 elevated ten of its nineteen gantry cranes by 33 feet to enable ten high, above desk container stowage operations for customers deploying larger vessels. Retrofitting of existing gantry crane equipment has enabled one gantry crane every six weeks to be heightened.
This option is faster and more cost effective than waiting two years for a new crane to arrive. Equally important, crane lighting was upgraded, using Light Emitting Diode (LED) lighting to improve crane operator visibility, safety and accuracy for the cranes' Optical Character Recognition (OCR) performance.
With the lower bunker prices of recent years, terminal costs have now become the highest cost for liner operators. "This obviously creates increased pressure on terminal margins as our customers are expecting us to find ways to help them reduce costs year over year. Given the inflationary pressures built into large portions of a terminal's cost base, this requires different thinking to remain competitive," cited Craig.
Craig also talked about the role of technology in the ports business in the context that every industry is using technology to improve the customer experience, create a safer working environment and improve competitiveness.