Greece Calls for Improved Thessaloniki Port Bids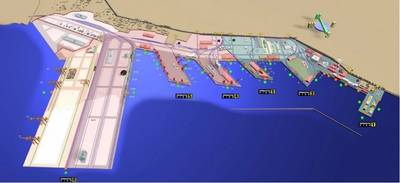 Hellenic Republic Asset Development Fund (HRADF) asked for improved financial bids from short-listed investors seeking to buy a majority stake in its second-largest port, reports Reuters.
Greece's privatization agency (TAIPED) got three offers last month for the sale of a 67 percent stake in Thessaloniki Port, which is required as part of Greece's international bailout.
The preferred bid is expected to be announced in mid May.The tender refers to a 40-concession for the port authority with an obligation to invest at least 180 million euros for
Greece
's second largest port by 2021.
Constantinos Mellios, chairman of Thessaloniki Port Authority, had stated that the winner of the tender will take over operations of the port in autumn 2017.