Thuraya to Serve African Markets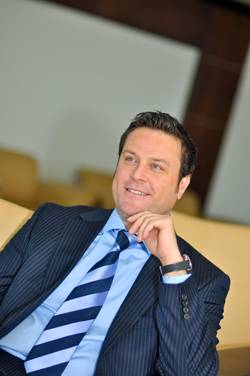 Thuraya Signs Service Partner Agreement with Africell Holding to Serve African Markets.
Abu Dhabi, 23rd January 2012: To embolden its distribution network in Africa, Thuraya, an international mobile satellite operator has signed a service partner agreement with Africell Holding (a subsidiary of Lintel Holding). Through this partnership, Africell, one of Africa's GSM operators, will be providing Thuraya's data and voice services in Gambia, Sierra Leone and the Democratic Republic of Congo.
Thuraya provides border-to-border seamless satellite coverage over Africa, which complements existing terrestrial operators such as Africell ensuring that consumers out of GSM reach can access reliable and cost-effective satellite communications.
Furthermore, as the only satellite operator that offers satellite roaming capabilities for GSM consumers, Thuraya allows access for people on the move to enjoy the ubiquitous coverage of the Company's robust network by simply inserting their GSM SIM cards into any Thuraya handheld.
Thuraya offers the world's smallest satellite broadband solution to support 384 Kbps streaming "Thuraya IP" and the only satellite handheld to offer full walk-and-talk capability "Thuraya XT". This is in addition to maritime, tracking, capacity leasing, and other specialised space-based solutions.
Africell Holding operates three GSM operations; Africell Gambia, Africell Sierra Leone, and Africell RDC. The Gambia and Sierra Leone operations are leaders with around 60% market share in both markets; the DRC operation is set to be launched by Q2 2012.