Tiny Japan Shipping Shares Jump on North Korea Detente Hopes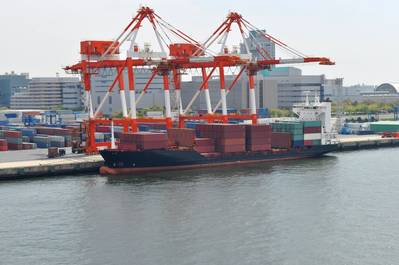 Shares of small Japanese shippers jumped this week after the historic summit between U.S. President Donald Trump and North Korean leader Kim Jong Un sparked hopes of news business ties with the reclusive country.

Japanese retail investors are snatching up shares of the firms that may benefit from a potential thaw between Tokyo and Pyongyang, even though the Japanese government has been a staunch supporter of "maximum pressure" on North Korea.

Shares of Rinko Corp, a marine transportation company, jumped 17 percent this week with the heaviest trading volume in more than two years.

The firm is based in the port city of Niigata, a major hub for trade with the areas surrounding the Sea of Japan, such as Russian Far East and the Korean Peninsula.

Niigata was once served by Mangyongbong, a North Korean cargo-passenger ship that connected the Japanese port and Wonsan in North Korea. It was one of a very few connections between the two countries before Japan banned the ship in 2006, when it imposed sanctions following Pyongyang's missile and nuclear tests.

Shares of some other companies with perceived geographical advantages have also soared.

Fushiki Kairiku Unso rose 38 percent, its biggest weekly gain in almost two decades. The transportation firm is based in Toyama prefecture, which also faces the Sea of Japan, and has business ties with Russia.

Its trading volume this week exceeded 100,000 shares, larger than its trading volume for the whole of last year.

Similarly, Hyoki Kaiun, which operates cargo shipping services to countries including Russia and South Korea, jumped 24 percent in massive trading volume.

But market participants said the gains were driven purely by retail investor speculation.

"Because there aren't many sellers, just a small number of bids could lift prices," said Masayuki Otani, Chief Market Analyst at Securities Japan, Inc.

"Retail speculators seem to be trying to make quick money - They have great imagination."

Tomoichiro Kubota, senior market analyst at Matsui Securities, said there was no clarity on whether sanctions against North Korea would be lifted, let alone what impact such a development would have on these companies' earnings.

Indeed, U.S. Secretary of State Mike Pompeo said on Friday tough sanctions will remain on North Korea until its complete denuclearisation.

Japan is eyeing a meeting between Prime Minister Shinzo Abe and North Korean leader Kim Jong Un following the Singapore summit between North Korea and the United States.

The issue of Japanese abducted by Pyongyang has been a major stumbling block in any rapprochement. The two countries still do not have diplomatic relations.
(Reporting by Yoshiyuki Osada; Writing by Hideyuki Sano; Editing by Sam Holmes)