TOP Ships Commences Charter With BP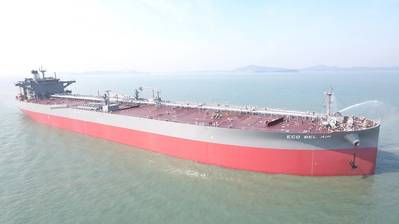 Tanker vessels owner TOP Ships announced its recently delivered scrubber fitted Suezmax tanker M/T Eco Bel Air, constructed at the Hyundai Samho shipyard in South Korea, commenced a previously announced time charter employment with BP on April 11, 2019.
The revenue backlog expected to be generated by this fixture, assuming all options are exercised, is about $47.5 million. For 2019 alone, this charter is expected to increase revenue by $6.6 million.