TOTAL Increases Le Havre Options with New Barge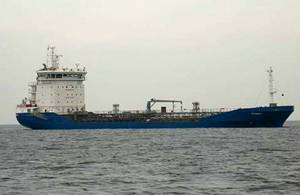 Total Marine Fuels has increased its bunkering capacity at the port of Le Havre and at the Port 2000 container facilities with the delivery of its new bunkering barge, FS Sara. At the same time, TMF is also making low-sulphur fuel oil available at the French port for the first time. The double-hulled seagoing FS Sara has capacity for 7,500 MT of fuel oil and 500 MT of MGO, and is to start work immediately.
TMF products now available at Le Havre include RMK700 (500cSt), IFO 380 / 180, LSFO 380 / 180 and MGO DMA 0.1 percent.
TMF Director Christophe Girardot says, "At Total, we are committed to investing in new services to meet growing customer demand, with the emphasis where necessary on the need to supply low-sulphur fuels to key markets. This new investment in barging at Le Havre is aimed at addressing our customers' needs for bigger unit stem sizes and at securing availability of logistics."