Transocean Presents at Oil & Gas Conference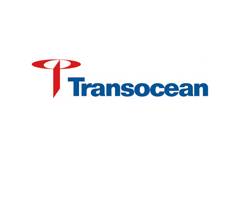 Transocean Ltd. (NYSE: RIG) (SIX: RIGN) today announced that Ricardo H. Rosa, Senior Vice President and Chief Financial Officer of the company, will address attendees at the UBS Global Oil and Gas Conference in Austin, TX. Mr. Rosa is scheduled to present at 8:05 a.m., CT, on Tuesday, May 24, 2011.

A live broadcast of the presentation and a replay will be publicly accessible through the company's website at www.deepwater.com. Go to the "Investor Relations" link and select "News & Events," followed by "Presentations." Participants are encouraged to log onto the site at least 15 minutes before the scheduled start of the presentation to ensure that minimum software requirements are met.

About Transocean Transocean is the world's largest offshore drilling contractor and the leading provider of drilling management services worldwide. With a fleet of 138 mobile offshore drilling units as well as three high-specification jackups under construction, Transocean's fleet is considered one of the most modern and versatile in the world due to its emphasis on technically demanding segments of the offshore drilling business. Transocean owns or operates a contract drilling fleet of 48 High-Specification Floaters (Ultra-Deepwater, Deepwater and Harsh-Environment semisubmersibles and drillships), 25 Midwater Floaters, nine High-Specification Jackups, 53 Standard Jackups and other assets utilized in the support of offshore drilling activities worldwide.

For more information about Transocean, please visit our website at www.deepwater.com.

SOURCE: Transocean Ltd.