Pemex to Launch Transport, Drilling Companies in 2015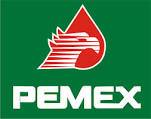 Pemex, Mexico's state oil company, will launch new companies next year as it restructures following landmark energy reform, Pemex Chief Executive Officer Emilio Lozoya told local radio on Monday.

"The business plan that we're considering for the next year will involve an internal restructuring," Lozoya said. "We will be launching various new companies that will be 100-percent-Pemex owned in order to run certain businesses more efficiently."

Among the new companies will be a transport and logistics business, Lozoya said. That business will be designed to support foreign companies' access to Pemex's existing pipeline infrastructure, he said.

Another new company would hold Pemex's drilling equipment, which could be rented to others, he said. A third company may focus on cogeneration of electricity, he added.

Lawmakers are set to discuss on Monday the last parts of a package of bills needed to implement the reform.

The reform, championed by President Enrique Pena Nieto, ends the monopoly on crude oil production enjoyed by Pemex and promises to lure international oil majors like BP and Exxon Mobil back to Mexico after the assets of their corporate forerunners were expropriated in 1938.
(Reporting by Elinor Comlay and Veronica Gomez Sparrowe; Editing by Nick Zieminski)