Transportation & Logistics CEOs More Optimistic: New Report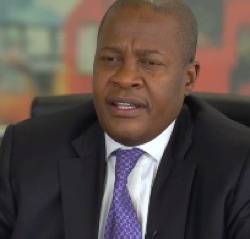 According to a recent report from PwC, transportation & logistics, CEOs are more optimistic this year compared to last despite having some big worries, like transport infrastructure readiness. They're currently focusing on developing a strong workforce, where they need it, but talent strategies will need to keep up and they're improving their environmental footprint too.

PwC recently released the transportation & logistics sector findings from the 17th Annual Global CEO Survey. Topline findings include:
High or volatile energy costs remain a concern for 76% of respondents and transport infrastructure is a key area of concern for 56%
T&L CEOs overwhelmingly agree they'll need to change their talent strategies to cope with future trends like demographic changes and urbanization but just 19% are already doing so
Executives are targeting new growth markets in Central & Eastern Europe, Latin America and Africa for M&A activity
Nearly all T&L CEOs (88%) agree or agree strongly that it's important for their company to try and reduce their environmental footprintSource: PwC
Nevertheless, transportation & logistics CEOs remain cautious: over the past several years, transportation & logistics CEOs have consistently been less optimistic about future revenue growth than their peers across the overall sample. That's true this year too. But they see the economy coming back on track. Confidence is still notably up compared to last year. And sector CEOs' dim view of the global economy has gotten better, with 45% believing it will improve.
Source: PwC