The Road Less Traveled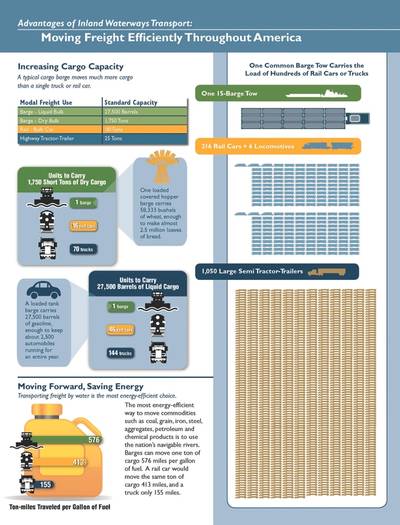 New study touts the economic and environmental benefits, plus the growth potential, of barge traffic on inland waterways.
Anyone who has spent much time in the marine transportation industry likely is familiar with the various charts and graphs that tout the superior cargo carrying capacity and efficiency of barges versus trains and trucks.
C. Berdon Lawrence, Chairman of the Board of Kirby Corp.
and Joseph Pyne, the ubiquitous President and CEO of Kirby Corp.