Trelleborg Marine Systems Acquires SeaTechnik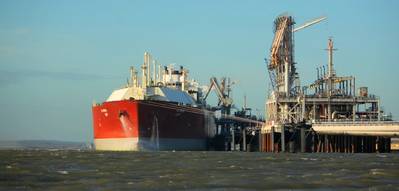 Trelleborg Marine Systems, part of Trelleborg business area Offshore and Construction, has announced the acquisition of Sea Systems Technology Ltd. (SeaTechnik), a firm engaged in the design and manufacture of systems for safeguarding the transfer of LNG between liquefied natural gas (LNG) carriers and shore terminals.

In addition to developing, manufacturing and supporting systems for the safe handling of LNG, SeaTechnik has a growing share of products and solutions that monitor and can actively manage the operating performance of ships, the aim of which is to significantly reduce both emissions and fuel costs.

For Trelleborg Marine Systems, the acquisition means strengthening and building on its expertise in the LNG sector. Richard Hepworth, President of Trelleborg Marine Systems says: "We're committed to growing our business in this fast moving area and the acquisition of SeaTechnik really bolsters and expands on our berthing, docking and mooring offering.

"LNG transportation represents an attractive growth area for us. As such, we want to offer a full service solution that can provide customers with a "one-stop-shop" for LNG projects, building on our existing expertise and capabilities. SeaTechnik's portfolio already has similar design requirements to ours and we already work together closely, so the acquisition provides natural synergies and is a logical step to take."

Richard Ceen, Managing Director at SeaTechnik, says: "We're delighted to announce the finalisation of the acquisition. We've built our reputation as the world leading specialist in LNG Ship Shore Link and Emergency Shutdown systems and we continue to develop our lead in energy monitoring and optimisation of performance for ships and other marine installations.

"Now, boosted by the portfolio and financial strength of Trelleborg, we look forward to working with our colleagues across the business to share knowledge and best practice, and develop and enhance our joint portfolio even further."
Employing 45 people globally, SeaTechnik is based outside Chester in the U.K., with two wholly owned subsidiaries based in Korea and Singapore. Design, manufacture and assembly activities are based mainly in the U.K., with local sales support, installation and commissioning work and specialist manufacturing carried out in Korea and Singapore.

The acquisition is part of Trelleborg's strategy to strengthen its position in attractive and profitable markets and enables the Group to broaden its product portfolio of berthing, docking and mooring solutions for harbours and ships.