UAE Tightening Insurance Cover for Ships Flying Its Flag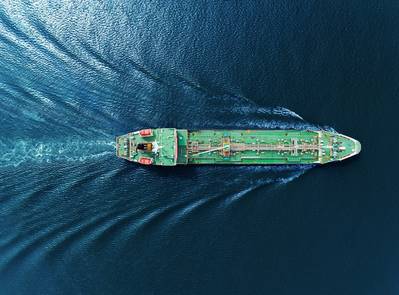 The United Arab Emirates is tightening insurance requirements for vessels registered under its flag, according to a government advisory, amid growing concerns over ships sailing without top tier cover in the event of an oil spill.
Ships typically have protection and indemnity (P&I) insurance which covers liability claims including environmental damage and injury. Separate hull and machinery policies cover vessels against physical damage.
About 90% of the world's ocean going tonnage is covered by the 12 ship insurers that make up the International Group (IG).
P&I insurers outside of the IG that cover UAE flagged ships will need to meet a number of requirements including providing evidence of membership of a recognised maritime related professional agency or regulatory body, the UAE's Ministry of Energy and Infrastructure said in a June 2 advisory posted on its website.
Other requirements include providing details of the five largest settled claims or details of claims over $10 million, the advisory said, adding that applications needed to be submitted before June 30.
The advisory, which was also addressed to ship owners, said evidence would need to be shown about so-called blue cards, which cover pollution damage.
UAE officials did not immediately respond to a request for comment.
The UAE flagged fleet includes dozens of oil tankers - many of which are old - and over 200 offshore vessels typically used in oil related trading, according to shipping data on public database Equasis.
Hundreds of "ghost" tankers, which are not fully regulated, have joined an opaque parallel shipping trade over the past few years, carrying oil from countries hit by Western sanctions and restrictions, including Russia and Iran.
The number of incidents last year, including groundings, collisions and near misses involving these ships reached the highest in years, a Reuters investigation showed.
Ports in China's Shandong province are demanding more detailed information about oil tankers that are more than 15 years old that call at their terminals, sources with knowledge of the matter said this week.
(Reuters - Additional reporting by Lisa Barrington; Editing by Mark Potter)