UK Startup to Apply Aviation Fuel Tracker for Shipping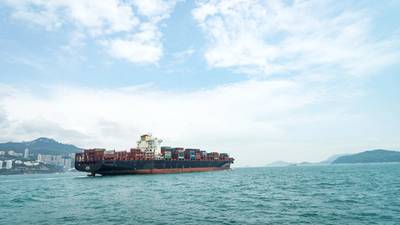 A U.K. startup tracking fuel-use performance in aviation will look to apply its product in the maritime sector in an effort to improve the environmental record of the shipping industry.
One of 10 winners of MarRI-UK funding, Signol and its academic partners at University College London's Energy Institute have been awarded a total of £130,000 ($162,200) for STEAM (Sustainability Through Efficient Actions in Maritime), a project looking to directly change the behavior of ships' crews with the aim of improving energy efficiency.
The project's approach is based on the understanding that the best ways to reduce carbon emissions are win-win solutions; approaches that work for the bottom line and the environment, the company said.
Signol's existing product, built for the aviation sector, tracks the fuel-use performance of individual captains against personalized targets, while also gathering information on their actions in-flight and on the ground. By combining analysis of this data with behaviorally informed messages, their software can "nudge" captains into significantly improving their fuel efficiency. In initial trials with Virgin Atlantic, this approach saved $6.1 million in fuel costs - equivalent to an annual saving of $27,000 for each captain enrolled, or 1% of total fuel costs, while cutting carbon emissions by 24,000 tons.
An initial analysis showed there are similar gains to be made in the shipping industry; speed reductions can cut CO2 emissions for a given ship by between 13% and 34%, while draft optimization and improving cargo practices can reduce emissions by 2-5% and 7-24% respectively. The aim of this project is to identify further fuel saving practices, while also developing sensible ways to track performance and deliver feedback to captains and crew.
Dan White, Co-Founder & CEO of Signol, said, "Our mission has always been fourfold: 1) to use the best science available to causally change behavior, 2) to drive massive impact to help the environment, 3) to help businesses increase their profits and 4) to help staff feel more satisfied with their job.
"Although we started in aviation, we've been pleasantly shocked by the force of interest and support we've received from shipping companies to explore this further. This is a sector looking to make a big difference, which has been inspiring. Working with UCL and with some of the world's leading maritime companies puts an exciting option on the table for us to explore."
Over a 26 week study period, Signol and UCL will be working to understand how crews and captains approach their work, the behaviors that can be measured and changed, the technical challenges involved in data transfer, and the best approaches to conveying feedback. The project will involve interviews and surveys of staff alongside the analysis of large fuel consumption datasets from a range of shipping companies, and UCL's own performance management data.
If successful, STEAM could usher in a totally new approach to cutting fuel costs and pollution in the shipping industry - one which is fuel-agnostic and requires very little in the way of up-front investment.
Dr. Nishatabbas Rehmatulla, Senior Researcher, UCL Energy Institute, said, "Our work to date has shown there are a number of barriers inhibiting uptake of energy efficient practices and technologies in shipping. This project not only seeks to explore the human dimension of these barriers that can have a significant impact on the emissions of the sector but also propose viable solutions to overcome these barriers and thereby reduce emissions."
The Clean Maritime Call (a Maritime Research and Innovation UK (MarRI-UK) initiative supported by the Department for Transport (DfT) awarded a total of £1.4 million ($1.7 million) across 10 projects.