C-Job Opens Ukraine Office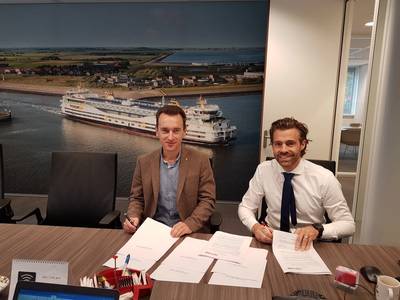 With its new location in Nikolayev, Ukraine, ship design and engineering company C-Job Naval Architects has opened its first international office.
Operating under the company name of C-Job Nikolayev, the new office currently employs 20 full time engineers and will have a fully collaborative relationship with C-Job's three offices in the Netherlands, which presently employ 75 staff.
Basjan Faber, Managing Director of C-Job, said, "As the company has expanded, we have learned the importance of offering flexibility of services to our clients. This new office will allow us to continue with this successful and cost-effective formula."
C-Job Nikolayev will provide increased resources to operations coordinated and monitored out of the head office. "Besides that, this new office is a better location to serve the East European and
Black Sea maritime
markets," Faber added.
"We will be bringing increased engineering capacity to the C-Job table," said C-Job Nikolayev Managing Director Andrey Zherebetsky, who on to discuss C-Job's reasons for selecting the city of Nikolayev for its first overseas office. Historically speaking, Ukraine has a very rich maritime heritage, Zherebetsky said. "In particular, Nikolayev – with numerous shipyards and the respected Admiral Makarov National University of Shipbuilding – is the centre of the shipbuilding industry in this region."
Faber added that C-Job has built up a relationship with Zherebetsky and his team in
Ukraine through
multiple projects over the last five years.
Additionally, for any company, one of the key benefits of setting up an office in Ukraine is to be able to offer its clients substantial cost reductions. However, Zherebetsky explained, "The financial advantages are obviously important – we can deliver European standards of ship design and engineering at Ukrainian costs – but we have an excellent range of skills here that is very attractive to clients."
"For example, depending on the client's needs, we can deliver engineering packages with a wide range of software – Cadmatic, Siemens NX, Inventor,
Intergraph
, and Rhinoceros 3D, ANSYS, Siemens Femap and AVEVA – all within the specific requirements of shipyards and ship owners. This attention to client's needs and our commitment to quality run parallel to the more obvious cost incentives."