Atwood Oceanics Orders Third Ultra-Deepwater Drillship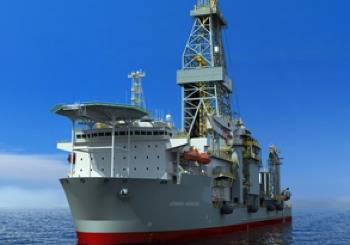 An Atwood Oceanics subsidiary contracts with DSME Korea for an ultra-deepwater drillship to be named 'Atwood Admiral'

The Atwood Admiral is expected to be delivered by March 31, 2015 at a total cost, including two blowout preventers ("BOPs"), project management, drilling and handling tools and spares, of approximately $635 million.

The design of the Atwood Admiral will be identical to the previously ordered Atwood Advantage and Atwood Achiever – all three are DP-3 dynamically-positioned, dual derrick ultra-deepwater drillships rated to operate in water depths up to 12,000 feet and drill to a depth of up to 40,000 feet. The Atwood Admiral will also offer two seven-ram BOPs, three 100-ton knuckle boom cranes, a 165-ton active heave "tree-running" knuckle boom crane, and accommodations for up to 200 persons.

Rob Saltiel, the company's President and CEO, commented, "We are pleased to continue our growth strategy through the exercising of our option with DSME shipyard, and we look forward to the Atwood Admiral joining our high-specification, ultra-deepwater drilling fleet. This rig's state-of-the-art capabilities, and the synergies that result from adding a third drillship based on the same design, make this a solid platform for extending Atwood's market position in ultra-deepwater drilling."

This order comprises the execution of the option that was set to expire on September 30, 2012. In connection with the exercise, the company has also secured an option to construct a fourth ultra-deepwater drillship at a similar cost to the Atwood Admiral and with an expected delivery in December 2015, which requires commitment by June 30, 2013. At this time, the company has made no determination as to whether the option will be exercised.