Baltic Trading to Buy Two More Ultramax Bulkers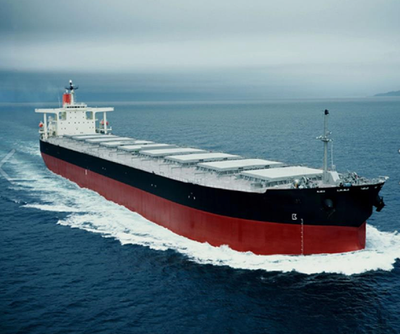 Baltic Trading Limited continues to execute its growth strategy with the exercise of its option to acquire two additional Ultramax newbuildings.
The two option vessels, which will have the same specifications and purchase price as the Ultramax newbuildings Baltic Trading previously agreed to acquire, are expected to be delivered to Baltic Trading during the second and third quarters of 2015.

John C. Wobensmith, President and Chief Financial Officer, commented, "Management's strategic decision to exercise the option to acquire two additional Ultramax newbuildings is consistent with our ongoing efforts to take advantage of favorable asset prices. With four Ultramax newbuildings now scheduled to be delivered to Baltic Trading, combined with the recently completed acquisitions of two Capesize and two Handysize vessels, we are poised to more than double the size of our modern fleet on a tonnage basis. We intend to use a combination of cash on hand, future cash flow from operations as well as commercial bank debt to fully finance the acquisition of the four Ultramax newbuildings for the benefit of shareholders."
Baltic Trading Limited is a Marshall Islands company formed by Genco Shipping & Trading Limited, focused on the drybulk industry spot market.