Uncrewed Ships Set to Bring Diversity Boost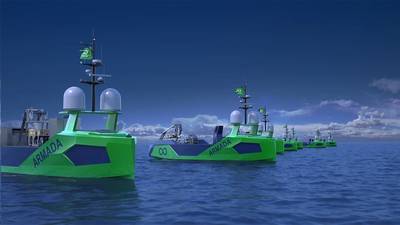 The maritime industry's movement toward remote vessel operations will not only build a more diverse workforce, it will benefit from it, argues marine robotics company Ocean Infinity.
Greater workforce diversity, whether it be considered along lines of ethnicity, gender identity, sexuality, age, socioeconomic status, neurotype, physical ability or any other parameter, has shifted over the course of the last decade from a 'nice to have' to a fundamental value. The modern view of society that the thought leaders at Ocean Infinity subscribe to, is often characterized as 'intersectionality'. This is where social categorizations such as those above are considered as potentially creating overlapping and interdependent systems of discrimination or disadvantage.
The concept reaches into all aspects of what the company does, from designing a ship, software and user interfaces, the operational infrastructure, or the design of a Remote Control Centre (RCC), where multiple vessels all over the world can be controlled remotely from multiple locations ashore. But creating a more diverse workforce isn't only to the benefit of current and prospective employees.
As Captain Malin Abenius, Ocean Infinity's Deputy Chief Operating Officer says, "Policies that encourage more diversity and inclusivity allow companies like Ocean Infinity to be an inclusive employer that can attract personnel with the right capabilities for the very wide range of roles we need to fill, whether they be offshore, or land based. The larger the talent pool we can recruit from, the higher the quality of workforce we can have, and the more competitive our company can be. Not only that, a more diverse and inclusive workforce is usually better motivated too."
Gone are the days, thankfully, where diversity, equality and inclusion (DEI) aspects were a 'bolt on' - the days when certain companies 'went through the motions' by hiring a few token people to scatter, usually sparsely, through the organization while hoping for the best. Many industries have learnt in the last decade that they can benefit their bottom line by improving all ESG (environmental, social and governance) aspects.
For example, the international management consultancy McKinsey reported in 2019 that: "The magnitude of investment flow suggests that ESG is much more than a fad or a feel-good exercise. The overwhelming weight of accumulated research finds that companies that pay attention to ESG concerns do not experience a drag on value creation—in fact, quite the opposite. A strong ESG proposition correlates with higher equity returns, from both a tilt and momentum perspective. Better performance in ESG also corresponds with a reduction in downside risk, as evidenced, among other ways, by lower loan and credit default swap spreads and higher credit ratings."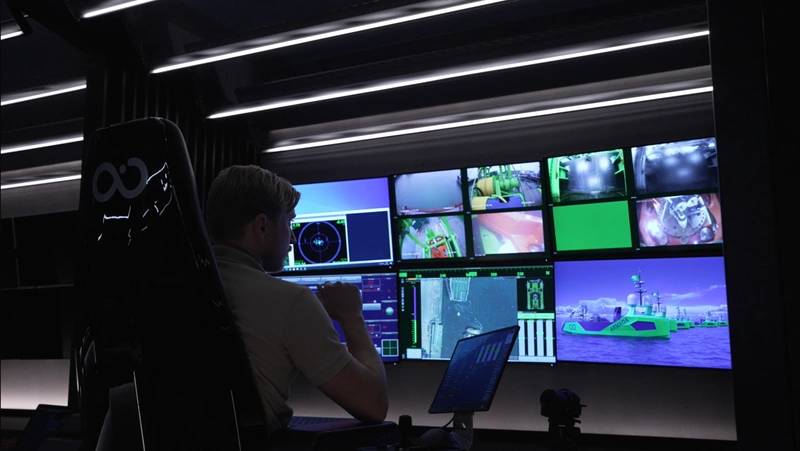 (Image: Ocean Infinity)
Problem solving
Ocean Infinity is a fast-moving marine technology company specializing in the development and deployment of robotics for large-scale, subsea data acquisition and the business has grown fast since its establishment in 2017. Whether it is sitting on committees to help thrash out a new legislative framework for maritime autonomy or creating a new piece of bespoke hardware for unmanned launch and recovery of an AUV (autonomous underwater vehicle), most of Ocean Infinity employees' tasks start out from a blank sheet of paper. There simply exists no precedent for much of what the company does.
This demanding, problem-solving environment goes some way to explain how the company has benefitted, from the start, from a neurodiverse workforce. Neurodiversity is the concept that different people interact with the world in different ways, and that none of these ways are 'right' or 'wrong'. Some examples of neurodiversity include Autistic Spectrum Disorder (ASD), Dyslexia, OCD, and ADHD, but it is important to recognise that people may have a combination of these or show symptoms but be diagnosed for none of them. These are often not disabilities, although sometimes they may be, indeed often they can confer advantages to a person who displays them, providing that person is fulfilling a role that is well aligned with their neurotype. Of course, we are all differently able in different areas - have our strengths and weaknesses, but deliberate efforts to make a workplace more accommodating for a neurodiverse workforce widens the variety in the 'way peoples' minds work', meaning that companies fielding more neurodiverse teams may be able to present a wider range of solutions to any one problem. With companies like Ocean Infinity, whose ethos is to 'challenge everything', being able to field a wider range of potential solutions to any challenge is often an advantage.
Numbers are highly valued in business, but as touched upon above, aspects such as neurodiversity can be hard to measure, due to people often being undiagnosed, unaware or unwilling to divulge these very personal aspects of themselves. As Captain Abenius explains, when it comes to diversity, there comes a point when you have to accept that not everything must have a number next to it: "The contemporary approach is that workforce neurodiversity, or indeed many other potential 'metrics' for diversity are not something we should be looking to measure. To measure anything, we first must define it. This entails a labelling activity that would move us unacceptably in the direction of ticking boxes or making quotas. For example, many aspects of neurodiversity are, sadly, still considered in some corners of wider society as 'disorders', so auditing the company for neurodiversity would not fit in with our policies of inclusivity. To benefit from the advantages of a neurodiverse workforce, which we very much want to do, our policy is to create an environment that is welcoming, engaging and rewarding for people of all neurotypes. Build it and they will come."
Gender imbalance
The traditional demands on seafarers have meant that the shipping industry continues to suffer from a significant gender imbalance. According to WISTA International and IMO's recent Women in Maritime survey, women account for only 29 percent of the overall workforce in the general industry.
Industry data shows that women seafarers make up just two percent of the crewing workforce and energy industry body Oil & Gas UK reported that in 2020, women still represented only three percent of the offshore workforce.
While Ocean Infinity can offer the encouraging, and industry-wide highly unusual metric of employing more women captains, (serving at sea and transitioned into shorebased roles) than it does their male counterparts, in the wider industry it seems that obsolete ideas that women are not suited to seagoing careers appear to be prevailing.
As Ocean Infinity's Chief Vessel Operator Captain Ann Pletschke confirms, "Women in maritime, especially those in the active crewing workforce are such a small group we practically all know each other. I spend much of my time encouraging women into our industry. Not only can they benefit from the amazing experiences it offers, but the industry also itself can only benefit from a better gender balance.
"Vessel, subsea, service and payload operations, when conducted remotely, such as at Ocean Infinity's RCCs, can bring a greater proportion of women into the industry than can the more traditional offshore roles."
The demands of key lifetime events such as pregnancy can mean roles that require less physically demanding work, in less geographically isolated locations are more appealing to females at certain life stages and when Ocean Infinity operates vessels remotely many of these barriers are removed. Regardless of gender, childcare considerations kick in for many people at one stage or another as can other caring responsibilities. New opportunities offered by remote operations can allow people to operate in an industry that otherwise could struggle to accommodate them. One great example of this is older captains. For career seafarers, the life is a vocation more than a job. Their experience is highly valued in the industry, and staff spend between one and two hours a week showing interested local seafarers around the RCC. The RCC, and other places like it that will open all over the world in the coming years, offer an extra way in which older seafarers can pursue the career they love for longer.
There are some well-known existing routes for experienced seafarers who wish to make a move to shift work ashore, from harbourmaster to maritime pilot to shore-based 9 to 5 shipping company roles. Ocean Infinity also offers some very interesting shoreside roles, including management roles, but it's only through new technologies like those found in their RCCs that allow active offshore roles to be continued remotely, with only minor training and adaptation required. According to Ocean Infinity's Captain Sofia Lundmark, HSEQ Director, "Career captains, for example, like steering ships, and remote operations mean they can carry on doing that if they find it rewarding, perhaps well into their 70s and beyond. The industry needs their lifetimes of hard earned experience too.
"When we consider disability, it is worth noting that our RCC is fully accessible for disabled employees, it has to be by law, that just comes with the territory of operating businesses on dry land. As more maritime operations are conducted remotely, not just limited to vessel crew roles but also including a plethora of other roles including Surveyors and Data Processors, more centres like this will open, and the opportunities for variously able employees will grow exponentially."
Improvements have thankfully been made in all aspects of workplace diversity, including in maritime, particularly in the last ten years. For these we can all be grateful, but the smart money is on the remote and autonomous technologies that companies like Ocean Infinity are developing will allow a dramatic acceleration in the shift to a more diverse workforce and that is something we can all benefit from.