Durban University of Tech New Engine Room Simulator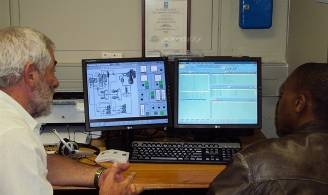 Transas Marine International in cooperation with its local distributor Radio Holland South Africa has recently installed a new engine room simulator at Durban University of Technology (DUT) Department of Maritime Studies, South Africa. The first group to be trained on the new engine room simulator will be the students registered for Marine Engineering Knowledge I, starting this semester. Part of their assessment will be a completion of series of progressive tasks aimed at obtaining basic operator skills and familiarization with an engine room equipment. In addition, Transas provided a three-day operation training course.

Simulation as a method of teaching and training is fast becoming a methodology being adopted worldwide in all the major teaching and training establishments. DUT is now positioned to provide an improved and world class opportunity for teaching and training in all levels of marine engineering within the maritime industry.