USCG Reopens Savannah With Restrictions, Continues Assessments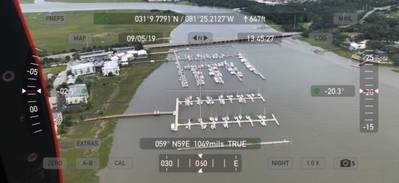 In the southeast United States, the Port of Savannah, Georgia is now open with a 36-foot draft restriction and the Ports of Brunswick, Georgia and Charleston, South Carolina remain closed to commercial operations following Hurricane Dorian.
Assessment teams are conducting surveys of channel depth, verifications of aids to navigation and inspections of port facilities.

"Maintaining safe and efficient operations on our region's waterways is a top priority," said Captain John Reed, Sector Charleston Commander. "The Coast Guard recognizes that re-opening our ports is an important step in recovering from Hurricane Dorian. We are working closely with the Army Corps of Engineers, South Carolina, and Georgia Ports Authorities, and the respective pilots associations to resume the flow of commerce vital to the region's economy."

The total economic impact of the Ports of Brunswick, Savannah, and Charleston to the region is $137 billion, according to Ports Authority reports from Georgia and South Carolina.