New Metallic LED Vaporproof Fixture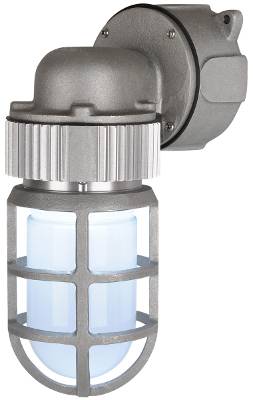 Phoenix Products Company, Inc. announced the release of the Metallic LED VP Series of vaporproof fixtures. Aiming to keep the design of traditional "jelly-jar" fixtures, the Metallic LED VP uses a patent pending module to house a Bridgelux LED light source rated for 50,000 hours of illumination. These fixtures are UL 1598A listed for marine, outdoor, saltwater environments; UL 844 listed for hazardous locations; ABS listed; IP66; and LM79 tested and certified.
As with any LED fixture,
thermal management
is the key to protecting the efficiency and long life of the solid state light source. The fixture employs strategically selected thermal paste in mounting the array for optimal transfer of heat from the array to the module where it is then dissipated to the environment. Additionally, both the driver and array have been fully potted to protect against the effects of moisture, dust, and vibration.