Seasure Shipping Launches Vesselsvalue.Com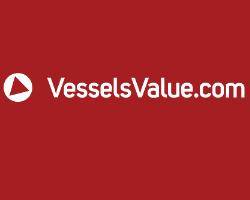 An online service for valuing commercial vessels

A London-based firm of Sale & Purchase shipbrokers established in 1993, today announced the launch of VesselsValue.com, the first online service that provides automated, data-driven valuations, signalling a change in the way ocean going vessels are valued.

VV's software processes the global fleet using all comparable sales, adjusting for sale recency, ship specifications and changes in freight earnings, to produce real time market values in seconds.

Instant valuations of tankers from 29,500 dwt and bulkers from 20,000 dwt upwards
You search by name, ex-name, IMO number or operator
Algorithms give you instantly calculated ship values taking into account the latest market information

As an online service, large numbers of valuations can be produced in a cost-effective, convenient, and confidential manner.

BENEFITS OVER TRADITIONAL VALUATIONS
Cheaper
Faster
Anytime and anywhere
Portfolios
Email alerts
Interactive charts
Transparent
Measured accuracy
Privacy
Mobile version for Blackberry, iPhone and Android

VV has been created in response to problems long associated with traditional valuation methods. The philosophy at VV is that valuations should be produced using a rigorous, testable, and transparent methodology and should always be available whatever the market conditions. To create this product VV undertook a new and innovative programme of research, design and development, bringing together knowledge and skills from a wide range of fields in a unique way. We have combined our experience as brokers with advanced mathematical and computational algorithms developed by our research team of mathematicians, economists, scientists, and software developers. It has been over 2 years in development.

VV is available on subscription basis, packages start from £5,000 per annum.

Source:Seasure Shipping Ltd