Wärtsilä Completes Senitec Acquisition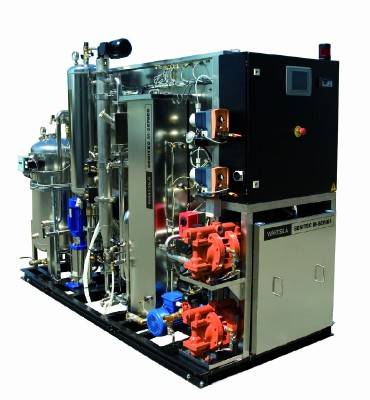 Senitec, the Swedish oil and water treatment solutions supplier, has now been fully integrated into Wärtsilä Corporation, marking the final stage of the company's acquisition process.Wärtsilä acquired Senitec in February 2007 and the company has operated as a separate legal entity under the name Wärtsilä As of June 1, Wärtsilä Senitec has merged with Wärtsilä and now forms part of Wärtsilä Sweden AB. The move will strengthen production, deliveries and service support for the equipment and systems, and all old and new customers are welcome to contact the global Wärtsilä network of companies for support with the Wärtsilä Senitec product solutions.
Another benefit of gathering Wärtsilä Senitec experts in Gothenburg is that we can improve the level of training for customers and personnel. Furthermore, a Wärtsilä Senitec separator is in production and will be installed in the in , The Philippines, after the summer.
As the Senitec name is established and well known in the market place, the bilge and oily water separator product line will be marketed as the Wärtsilä Senitec M-series and P-series respectively for marine and power plant applications.