Bad Weather Closes 3 Major Mexican Oil Ports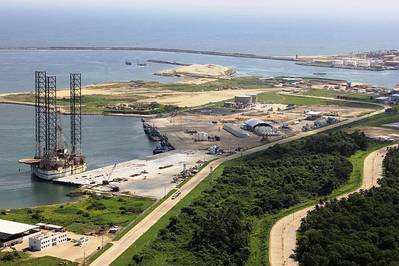 Three of
Mexico
's major
oil export ports along
the Gulf coast have been closed due to bad weather, the Communications and Transport Ministry said on Tuesday.
Cayo Arcas, Dos Bocas and Coatzacoalcos have been closed since Sunday.
Nearly all of Mexico's crude exports from Pemex, the state-owned oil producer, are shipped from the three ports to
Gulf coast refineries
in the U.S. states of Texas and Louisiana.
(Reporting by Joanna Zuckerman Bernstein; Editing by Jeffrey Benkoe)