Wiernicki Named ABS Chairman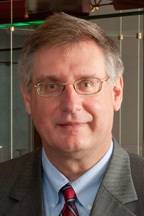 ABS announced a change in leadership with the election of Christopher J. Wiernicki, currently President and Chief Executive Officer of ABS, to the position of Chairman of ABS. This decision was made by the ABS Board of Directors, who voted at their April meeting to transfer the additional duties of Chairman to Wiernicki.

With the expanding scope of classification in recent years, it is clear that the role of class will continue to change at an accelerated pace, and Wiernicki is optimistic about the organization's ability to meet this challenge.

This transfer of responsibilities to Wiernicki from ABS Chairman Robert D. Somerville is the final step in a carefully planned leadership transition strategy that has been executed over the past two years. The effective date of the transition is May 1, 2013.

Separately, the Board of Directors of ABS Group of Companies, Inc. a subsidiary of ABS also elected Wiernicki to the position of Chairman.

Wiernicki, a 20-year veteran of ABS, joined the company in 1993 as Vice President of Engineering within the ABS Americas Division. Other senior positions include President and COO of ABS Europe Ltd., Chief Technology Officer and President and COO of ABS Group of Companies, Inc.

Wiernicki holds a BS in Civil Engineering from Vanderbilt University, an MS in Structural Engineering from George Washington University and an MS in Ocean Engineering from Massachusetts Institute of Technology. Wiernicki is a graduate of the Harvard Business School Advanced Management Program.