Windstar Cruises to Buy Three Seabourn Ships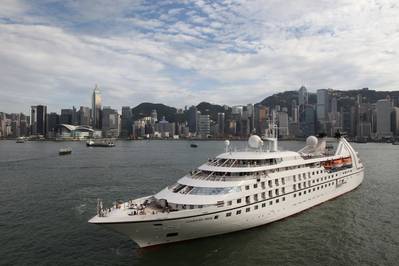 Windstar's owner, Xanterra Parks & Resorts®, to double its fleet with the purchase of three small Seabourne cruise ships.
The company has agreed to buy Seabourn Pride, Seabourn Legend, and Seabourn Spirit. Under the project name 'Global Windstar', Windstar Cruises will become a market leader in small-ship cruising with 300 or fewer passengers per ship, with a total of 1,230 berths.
Windstar will take possession of the three 104 all-suite ships, which hold 208 passengers each, over the next two years in the Mediterranean.
The Seabourn Pride will be the first ship to enter into the luxury fleet in April of 2014, following re-naming and a Windstar-branded renovation, she will set sail in the Mediterranean in May 2014.
Windstar will take possession of Seabourn Legend in April 2015 and Seabourn Spirit in May 2015, and these ships will start sailing in May of 2015 following their dry-dock period.
"Windstar Cruises has experienced four straight years of growth. This expansion is the perfect way to build on the momentum following our recent fleet-wide renovation, providing us with the much needed capacity to match the accelerating demand for our intimate style of yacht cruising," said Andy Todd, chief executive officer of Xanterra Parks & Resorts®. "Global Windstar enables us to extend our unique small-ship experience throughout the world."

"Windstar is proud of its heritage in sailing and will continue to offer voyages on all three sailing yachts," said Hans Birkholz, Windstar's chief executive officer. "What our guests continue to be enthusiastic about is our intimate, yacht style of cruising. This style is the core of our brand experience and the new ships are a perfect fit to build on that foundation."