Wärtsilä solution for Tokyo LNG Tanker Co.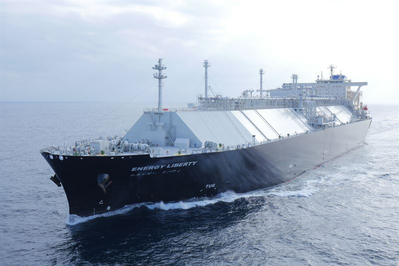 Wärtsilä signed a long-term Wärtsilä Optimized maintenance solution with Japan's Tokyo LNG Tanker Co. Ltd, a subsidiary of Tokyo Gas. The solution is designed to support the customer in a range of maintenance needs for three LNG carriers powered by Wärtsilä 50DF dual-fuel engines.
The solution, the first of its kind between Wärtsilä and a fully owned Japanese marine customer, covers scheduled maintenance as well as dynamic maintenance planning inspections and spare parts. The optimized, condition-based maintenance provided by Wärtsilä is designed to enable predictive assessments of servicing needs based on actual component performance, rather than conventional time-based scheduling. This reliability in equipment performance will support Tokyo LNG Tanker's operations by eliminating the need for unexpected and unscheduled vessel repairs.
The 165,000 cbm tankers are each powered by four 9-cylinder Wärtsilä 50DF and one 6-cylinder Wärtsilä 50DF engines. Wärtsilä's global service network is the most extensive in the marine industry.