Yellowstone to Depart James River Reserve Fleet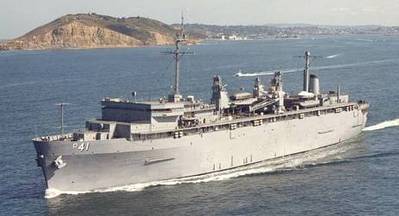 On Tuesday, December 16, 2014, the USS Yellowstone - a National Defense Reserve Fleet non-retention vessel is scheduled to depart the James River Reserve Fleet in Fort Eustis, Virginia for recycling at ESCO Marine, Inc. in Brownsville, Texas.
The Yellowstone, a former U.S. Navy tender (AD-41), was built by NASSCO Shipyard in San Diego, California and commissioned in 1980. The vessel supported operations during Desert Shield and Desert Storm before the U.S. Navy decommissioned the vessel in 1996.