Air Products Nitrogen Generators
Air Products was the first company to develop a marine nitrogen generator more than 30 years ago.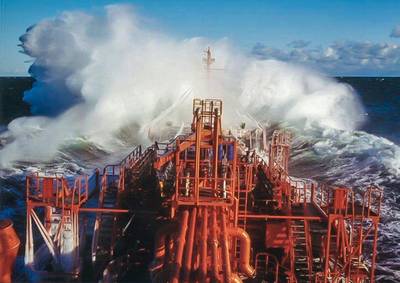 Air Products Nitrogen Generators
Air Products was the first company to develop a marine nitrogen generator more than 30 years ago. Since the pioneering days, Air Products has remained the clear market leader with more than 1.500 marine type N2 generator systems in daily operation. Our technology is based on hollow fiber membrane separation, resulting in easy to maintain and unbeaten operational stability systems for the marine market's most demanding applications. Air Products only use Air Products Prism membranes in our N2 systems, membrane modules that for over 30 years have been tailor made to meet the marine markets specific requirements such as lifetime, robustness, tolerance to moisture, etc. For this reason, the vast majority of all the most demanding N2 marine installations around the world have been equipped with N2 generators from Air Products.

Air Products is the market leader in supplying N2 generators to the world's chemical tanker fleet for more than 35 years, a result of uncompromised willingness to satisfy customers' requirements and maintain world class know-how of market specific application requirements. Not only do Air Products have the longest shipboard reference list for chemical tankers but also more than 90% of the world's LNG fleet also have Air Products N2 generators onboard.

Our philosophy is keep it simple, securing market leading reliability and up time when it matters the most; at sea and during cargo discharge. Our marine specialty position is further strengthened by an unparalleled network of specialized and factory trained service associates around the world.

Standardized marine systems, for fully meeting your Nitrogen Requirements:
Inerting of cargo tanks during cargo discharge (as full inert gas system).
General purging and cargo tank stripping.
Padding of highly oxygen sensible cargo.
Topping up of cargo tank's ullage space at sea
Bleeding of cargo tank insulation space onboard LNG vessels.
Isolation of cryogenic compressors.
Controlled Atmosphere (CA) for fruit and vegetables.
LNG propulsion; fuel switching, purging of fuel pipes etc.
For more information, please CLICK HERE
For Contact Details, please CLICK HERE