Maritime Videos Greg Trauthwein Marine Electronics
FLIR's Groenenboom talks optics advances at sea.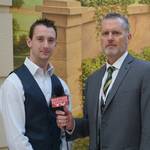 Brendan Saunders of NCC Group discusses the numerous cyber security challenges facing the maritime industry, on the ship, shore and throughout the logistics chain. MR: This is Greg Trauthwein. I'm the editor of Maritime Reporter and Engineering News.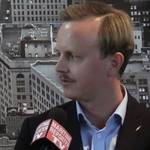 Maritime Reporter TV's Greg Trauthwein, Editor and Associate Publisher of Maritime Reporter and Engineering News, interviews Peter Pran, Head of Global Sales, Nautisk. They discuss the company's NaviTab solution, a unique concept that replaces a ship's onboard Navigational Publication library…